The core answer to this question for us is as follows;
"A Craft Distiller is a person creating unique spirits that a consumer would not find offered by one of the big, multi-national purveyors of distilled spirits."
The issue for any conscientious consumer is that no absolute definition for "craft" spirits has been widely accepted.
The American Distilling Institute identifies the mandatory components to receive its craft spirit certification.
The spirit must be run through a still by a certified craft producer.
Less than 25% of the craft distillery may be owned or controlled by alcoholic beverage industry members who are not themselves craft distillers.
Maximum annual sales are not to exceed 100,000 proof gallons.
And there is a "hands on production" requirement, which means that craft spirits producers are to use some combination of traditional and innovative fermenting, distilling, blending and infusing techniques to produce their spirits.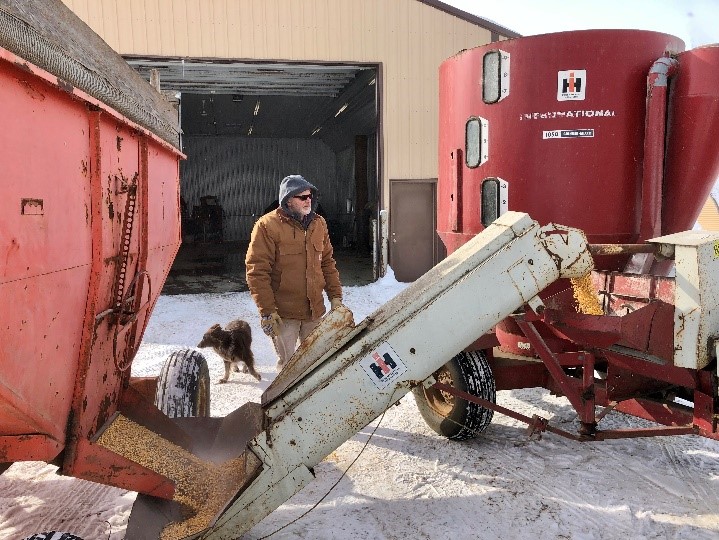 At Harmony Spirits we purchase grain grown in Fillmore County, MN, from farmers that also own part of our distillery. Andy Craig (one of our owners) grinds all the grains on his dad's farm and brings the ground grain to the distillery.
We cook the grain, ferment the mash, distill the fermented mash and the spent grains return to Andy's family farm as feed for his cattle. We finish all our spirits, bottle them, label them and package them at our own facility. Making us a full circle, grain to glass craft distillery.
We take a great deal of pride in the fact that we produce our own spirits from start to finish. We believe the love and care that we put into crafting our spirits greatly influences the character and quality. Cheers!