We are very excited to announce that we received a Gold Medal for our Gin and a Silver Medal for our Barrel Proof Bourbon Whiskey in the Las Vegas Wine & Spirits Awards this year.
Blind tastings were used to decide the medal winners from among the 750 entries from all over the world!
Harmony Spirits Gin – Gold Medal
Harmony Spirits Barrel Proof Bourbon Whiskey – Silver Medal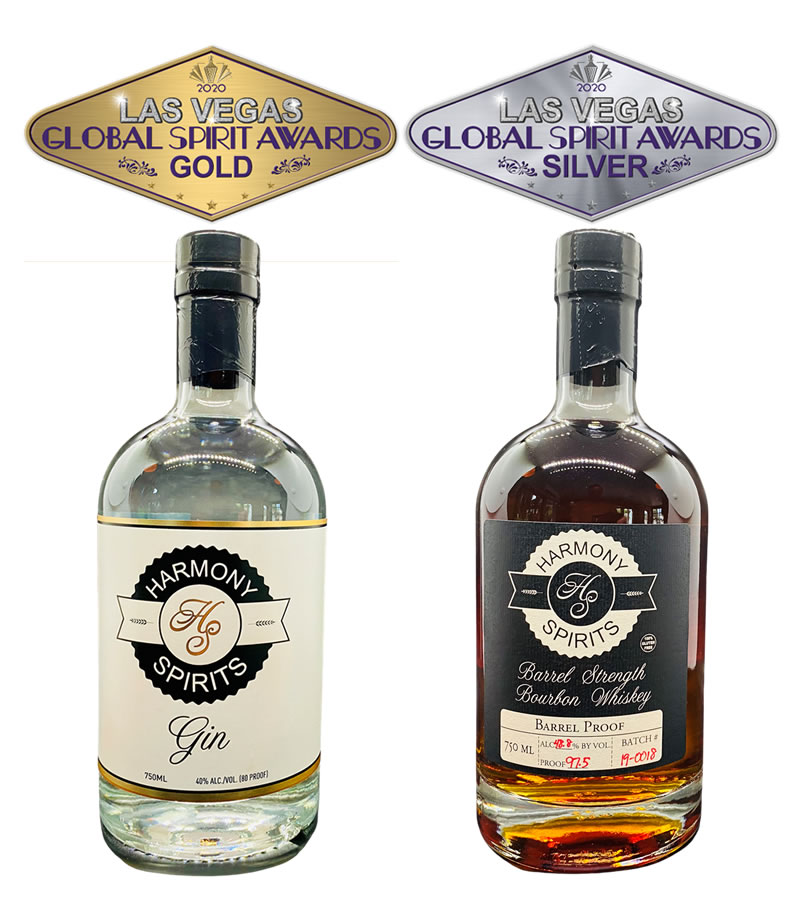 ---
LAS VEGAS (PRWEB) DECEMBER 14, 2020
On December 14, 2020, Las Vegas Global Wine & Spirit Awards proudly announces our 2020 winners for the year.
These winners were picked from over 750 entries from around the world. Our competition proudly attracted incredibly diverse wines from many varietals and regions as well as spirits from Whiskey, Vodka, Scotch, Tequila and more from distilleries around the world — a truly global selection.
Our judges are chosen as the most respected, knowledgeable and diverse court of experts who passionately devote their professional lives to studying the excellence of adult beverages throughout the world.
Las Vegas Global Wine & Spirit Awards Founder and Executive Director Eddie Rivkin shares:
"This year's winners truly show that we honor the best, whether that bottle is from a boutique brand from a lesser-known region or a large, globally known brand. All that matters in our competitions is what's in the bottle."
This year's competitions proudly boasted bottles from 6 different continents, all vying for top honors in the top wine & spirit marketplace in the world – Las Vegas.
Executive Director Eddie Rivkin continued: "2020 has been an incredibly tough year for so many. I'm proud our competition survived, persevered and was able to honor this year's best. I'm incredibly excited to honor and share our winners with the world!"