The last 2 years we have hosted a car show at Harmony Spirits on the 4th of July.
This year (2021) the car show will be on Saturday July 3rd – registration starting at 9am with winners announced at 3pm.
Our car show is run by Jim and Sandy Strozyk. Jim has quite a history with some fantastic cars of his own. His latest car is a '69 Pro Street Camaro Jeff Cheney (Cheney Performance) rebuilt the engine and upgraded the tranny and chassis. It was an old nostalgia drag car rebuilt for the street. Jim has won twice at Carcraft Summer Nationals in St. Paul 2007 best engine compartment, 2010 won top 10 over 5,000 other cars. Jim also has a '85 Pontiac Firebird that was previously owned and raced by Bill Ash. Bill had it set up as a Super Gas Drag Car. After Bill passed, Jim purchased the Firebird from his family. Brian Sample rebuilt the Firebird for Jim as a Bracket Car. After some body work on the Firebird Harmony Spirits sponsored Jim's Firebird with custom Harmony Spirits graphics.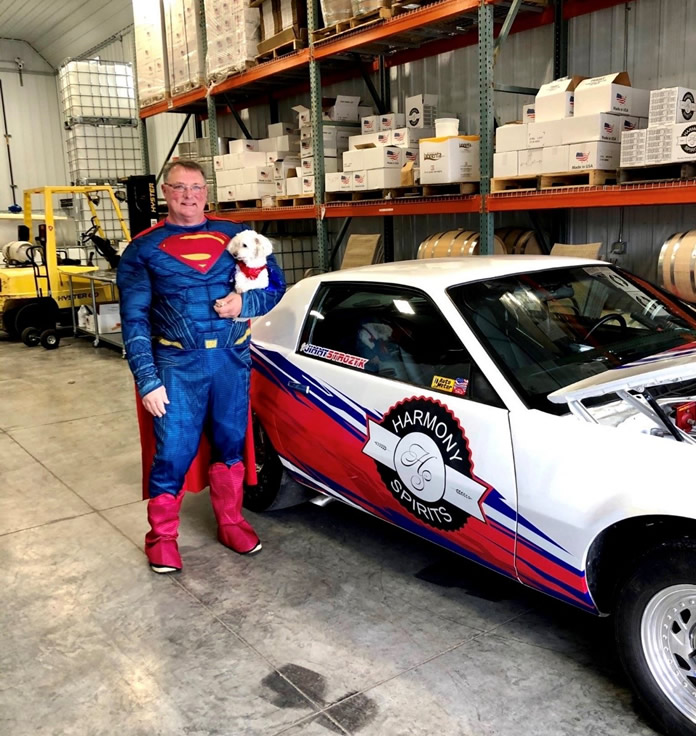 The 2020 Harmony Spirits Car Show winner was Dennis Loeffler with his 1970 Plymouth Roadrunner Superbird.
Dennis purchased his Superbird in 1977 from Joel Tweeten. Dennis owned a bodyshop at the time and Joel asked Dennis for "a quick restore" on the car. Dennis said "a quick one on a Superbird!?" "How much do you want for the car?" and he bought the Superbird for himself.
Dennis restored his car in the early 80s and was featured in CARS Magazine in 1982. His car is a real head turner. Dennis is a Mopar man to the bone. He has owned several other Mopar cars and participates in car shows every weekend of the summer with his Superbird. He normally drives the car about 1,000 miles a summer.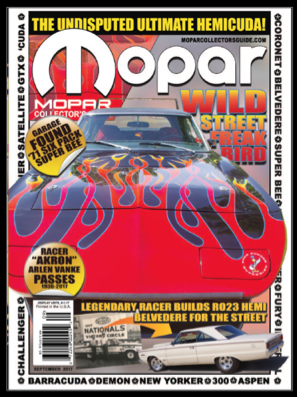 Dennis completed a full frame off restoration of the car about 4 years ago. The original paint was lacquer and had to be stripped. It took him 20 months to complete the restoration. Soon after completing the frame off restoration Dennis was interviewed by Mopar Collector's Magazine in September of 2017 while he was at the Mopar in the Park car show in Farmington, MN. They got some great pictures of the car and you can still order back issues on the Mopar Collector's website.
The suspension, transmission and engine are all original. The 440 cube six-pack engine and Torqueflite transmission is a winning combination passing power to a set of BF Goodrich Radial TAs 255s in the rear and 245s in the front.
Dennis is a member of "The Dog Pound" car club and travels to shows with the "Hell Raisers" Mopar club.
His Superbird caused an accident when he was driving into Indianapolis for the Street Machine Nationals. A couple of other drivers had their heads turned by the Superbird and ran right into each other.
The Harmony Spirits 4th of July Car Show was one of 2 shows Dennis was able to participate in this last year. Most shows were cancelled due to COVID. Dennis plans to join us again at our show this July 3rd.
For more information on the Harmony Spirits Car Show 2021, contact Jim at harmonyspirits.jim@gmail.com or 507-886-7687.