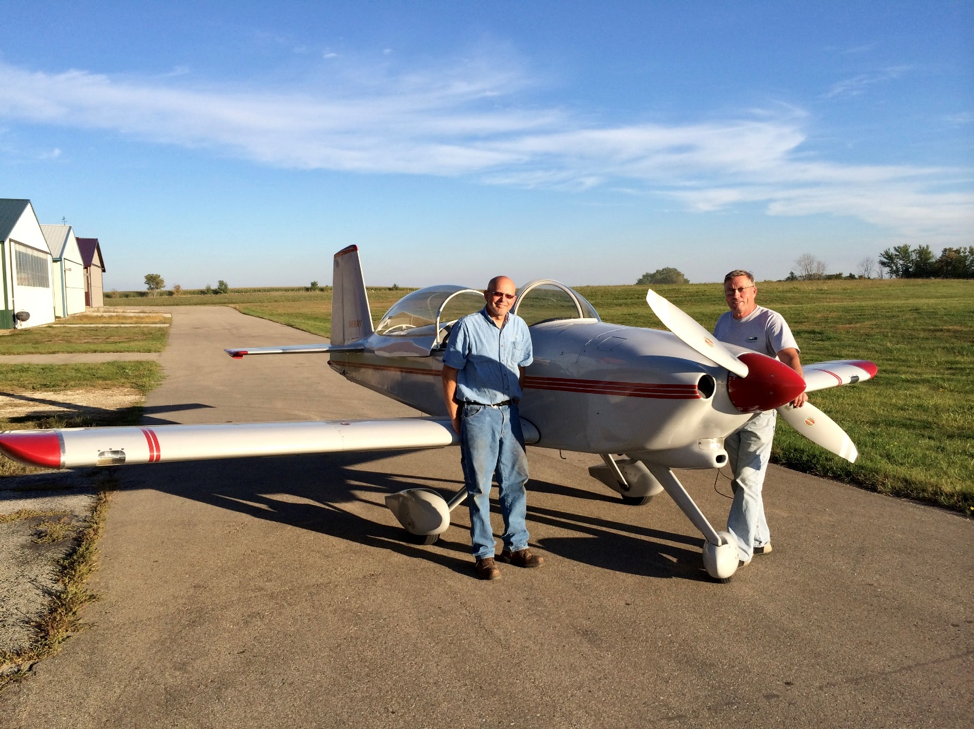 Kent and Jude Dornink have been supplying us with the corn that we use to make our Bourbon, Whiskey, Vodka and Gin for the last year and a half.
Kent farms just outside of Harmony and all the corn that he grows is raised within 10 miles of the distillery. Kent was born and raised in rural Harmony and raised his two daughters, Jessica and Alisa on the family farm. Kent has been raising crops (Corn, Soybeans and Hay) on his family farm since he was a child and really enjoys the fact that what he grows on his farm is being turned into high quality spirits. Kent visits Harmony Spirits on most Thursdays to enjoy some Bourbon and a cigar on "Men's night." Starting this last Winter a group of us were looking for a place to start a cigar club. We decided the distillery was the perfect setting to enjoy some spirits, a cigar and maybe a round of darts or cribbage.
Larry and Kent own a Vans RV8A together and enjoy flying and working on their planes at the local airport.
Cherokees to Osh Kosh is a flying group that Kent belongs to. The group is certified for formation flying.
The group met at Harmony Spirits Saturday June 5th for social hour and some food from Estelle's.