Main Content
Our spirits are handcrafted in Harmony, Minnesota in small batches using locally sourced grains.
Artfully distilled with care by Andy, Jim and Larry for an incredibly well balanced, smooth spirit. Harmony Spirits is locally owned by our family and friends and we have been blessed with the support of our local community which allows us to bring these exceptional spirits to your table. Our products are full circle from grain to glass. The grain we use to craft our spirits travels only a few miles to the distillery from Andy's family farm and the spent distillers grains return to his farm as cattle feed, completing the circle.
Put some "Harmony" in your glass and enjoy.
Visit our Tasting Room!
At Harmony Spirits the health and well-being of our customers and crew members is our top priority.
Due to the growing concerns surrounding COVID-19 we have closed our tasting room until further notice.
Hand sanitizer is now available Monday-Friday 8am to 5pm.
Off sale bottle purchases also available. All bottles will be discounted by $5.
Harmony Spirits remains committed to our cleaning and sanitation practices that meet and exceed local, state and government standards.
Thank you so much for your support and understanding in this difficult time.
Plan a visit to Harmony Spirits and enjoy some tastings of our extremely smooth and 100% handcrafted spirits. We have a beautiful indoor tasting room as well as outdoor seating available. Order some food from one of our local restaurants. Whether you drive or bike, we have plenty of space for parking.
Upcoming Events
Jun
27
Sat
Pre-4th Parking Lot Party with the Potluck String Band
Jun 27 @ 12:00 pm – 9:00 pm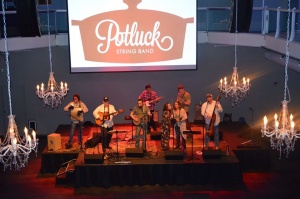 We are excited about coming back to Harmony Spirits to play a summertime Parking Lot Party a week before the 4th!
Awesome Cocktails, Food, and Live Music by Potluck String Band is the perfect way to spend a Summer day!! See y'all There!!
Visit