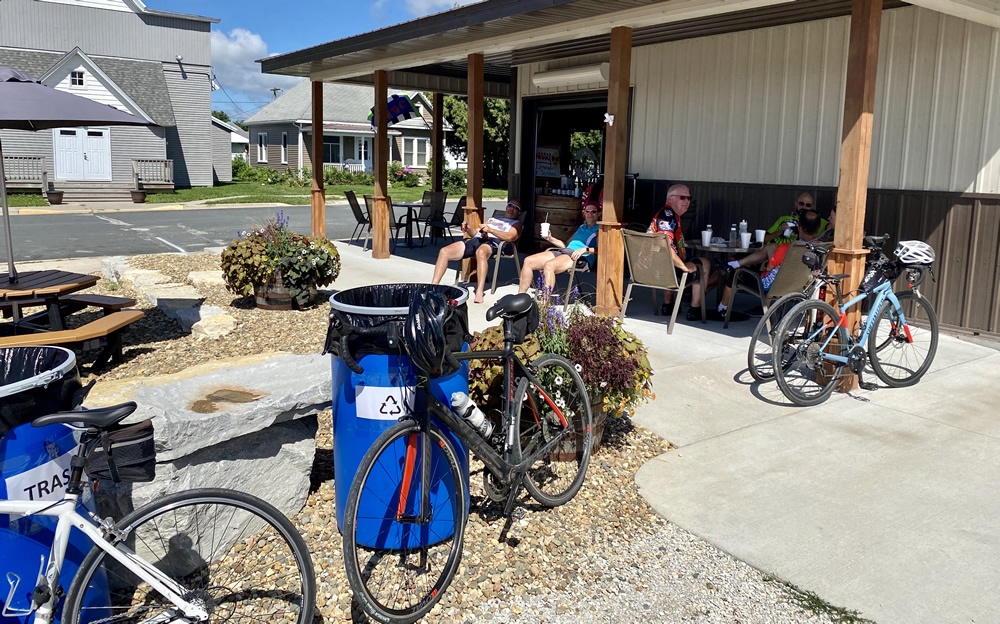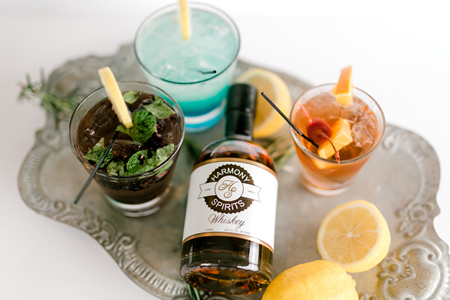 Stop into Harmony Spirits to enjoy a tasting of our own craft distilled Vodka, Gin, Rum, Barrel Aged Rum, Whisky and Bourbon Whisky.
Enjoy some tastings to experience
extremely smooth, high quality, 100% handcrafted spirits
, or enjoy them in one one of our specialty drinks. We have an indoor tasting room that used many local resources when built, as well as outdoor seating. Order some food from one of our local restaurants. Whether you drive or bike, we have plenty of space for parking. We also sell our products on location for you take home and enjoy, and they also make a great gift.
Thursday 12-7pm | Friday & Saturday 12-9pm | Sunday 12-5pm | Closed Monday – Wednesday
Spring Cocktail Menu in Harmony, MN
Cocktails will be pre-mixed and served "no touch" in bottles with disposable cups with ice.
WHISKEY/BOURBON
Blackberry Lemonade
Bourbon, lemonade, blackberry syrup
Fillmore Lemonade
Whiskey, triple sec, sweet & sour, 7-Up
VODKA
Blackberry Mojito
Vodka, blackberry syrup, mint, lime, club soda
Mule
Vodka, lime juice, simple syrup, ginger beer
RUM
"Minn" Tai
Rum, orange juice, pineapple juice, cherry syrup
Rum "Rita"
Rum, lime juice, triple sec, sweet & sour, 7-Up
GIN
Bee's Knees
Gin, lemon juice, honey syrup
"Whoop De Doo"
Gin, jalapeno, lemonade, pineapple juice
ALWAYS AVAILABLE
Old Fashioned
Bourbon, sugar, bitters, cherry, orange quarter
Manhattan
Bourbon, sweet vermouth, bitters, cherry, orange quarter
Bloody Mary
Chile Pepper Infused Vodka, tomato juice, clamato juice, pickle juice, spices, horseradish
Whiskey Sour
Vodka Sour
Dry Dirty Martini

---
Also enjoy
Tap Cocktails
Rotating Taps
Standard Cocktails
Mixers: Coke, Diet Coke, 7-Up, Squirt, Orange Juice, Lemonade, Tonic, Club Soda, Cranberry Juice
---
Harmony is located in southeast Minnesota, also known as The Driftless Area or Bluff Country. Visit Niagara Cave, take an Amish tour, shop at a variety of stores for antiques and gifts, and enjoy some great dining options. Harmony is a part of the Root River Trail Towns and the state bike trail, which connects the towns of Harmony, Preston, Fountain, Lanesboro, Whalan, Peterson, Rushford and Houston. Stop in to Harmony Spirits when you are visiting the area.