Sep
1
Sun
Sunday, Funday, Booze and BBQ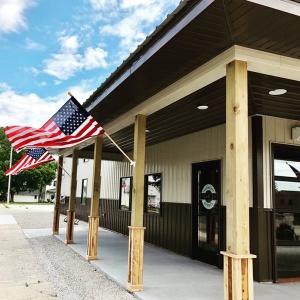 Give Summer a Grand Send off Sunday September 1st and join us for cocktails and Fat Pat's Texas Style BBQ. Patrick will have his BBQ at the Distillery at Noon. We'll be serving cocktails Noon to 9pm. Cook with Honey will be playing some fantastic tunes from 4-7pm. Jane and Carl will keep you entertained while your brisket and ribs digest!
About Cook with Honey
Jane Foote and Carl Stephenson play an eclectic mix of covers and original music. Based in Rochester, MN. Visit Cook With Honey's Facebook Page
About Fat Pat's
Fat Pat's serves traditional Texas-style BBQ in the heart of the Upper Midwest. Fat Pat's started in 2017 in Spring Grove, MN but owner Patrick Longmire Jr. has been honing his BBQ skills for years. His smoking knowledge and skill was born and raised in the heart of BBQ country, U.S.A.—Texas. Visit Fat Pat's Website
Sep
21
Sat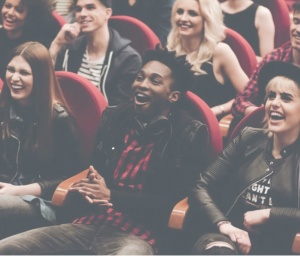 Join us for an unforgettable evening of laughs and drinks at Harmony Spirits
for Cocktails & Comedy on Saturday, September 21st at 7:30pm!
The North American Comedy Distillery Tour presents a unique night out in Harmony, Minnesota featuring the finest that comedy has to offer, paired with Harmony's delicious fresh signature cocktails. The North American Comedy Distillery Tour brings the best of the best North American comedians to local distilleries across the United States for an evening that keeps the liquor's flowing, and the laughs coming. Our comics have traveled across North America, sampling local fare, tasting local drinks, and providing a truly unique comedy experience that supports animals in need. This stop features a lineup of comics that will fill your belly with laughs. We provide the absolute funniest in comedy entertainment, with our comics having credits at top festivals, on TV, and in major national and international clubs. All you need to do is come ready to laugh.
*A portion of all proceeds from any North American Comedy Brewery Tour show will go towards animal welfare organizations supporting rescue, protection, fostering and adoption of dogs in loving homes.*
Tickets are extremely limited for this special engagement and will go quick!
– Awesome lineup of comics to be announced!
– $15.00 ENTRY. Purchase online or in-house.
– $20.00 AT THE DOOR.
– Show starts at 7:30PM, arrive early to grab a drink (or two) and pick out your seat!
– Like "The North American Comedy Brewery Tour" on Facebook for a chance to win a beer flight for you and a friend on the evening of the show! (Winner messaged on day of show at 12:00 PM)
Oct
12
Sat
"Fall in Love with our Bourbon" and the Pot Luck String Band!
Join us for our Bourbon release party! The Potluck String Band will be performing 4-7!
About the Potluck String Band
The Potluck String Band is a group of friends having an awesome time playing music together!!
In our Potluck band, everyone brings something to the table, and, as often happens when creating something together, the result is more than the parts that made it. Call it joy, call it good old-fashioned fun, call it a bunch of strings strummed into a heart-opening chord. Or call it a Bamily, like we do! We would make music together whether we had instruments or not (our washboard player plays a turtle shell and a thermos, for Pete's sake). We'll be pickin' and grinnin' whenever and wherever we can – we can't really help it – so come on out and have a great time with us!